Astra Dance Theatre
Standing at the crossroads of dance and theatre, Astra Dance Company brazenly pushes the boundaries of each. With their 5 years exhibiting on the west coast, from the fiery interpretations of Edgar Alan Poe at Burning Man to a series of silent films turned dance at the historic El Portal Theatre in north hollywood… They have remained true to their original spirit of collaboration, based in the classics, elevated with imaginative interactive projections, telling a dramatic story through dance and music alone…
A mutual passion for high art in their respective realms has driven this collaboration to create high quality, multi-media events of stunning emotional vibrancy. Using custom, cutting edge projection technology, interactive animation and the pastiche of expressive movement being explored today via acro yoga, breakdance and parkour Astra Dance Company tells a captivating tale.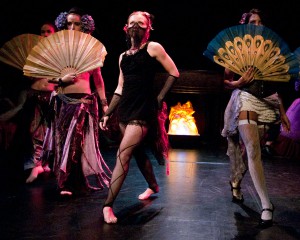 From the twisted mind of Edgar Allen Poe, this thrilling dance performance features love, death, reincarnation and revenge from beyond the grave! Written by David Ormond, based on the Poe tale "Metzengerstein", this dance opera enchants, thrills and terrifies!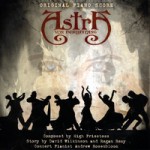 The Cabinet of Dr. Caligari
Based on the German, 1919 Classic of the same name, this score reflects the ingenuity, passion and commitment to historical art forms that is characteristic of the Astra Theatre brand.